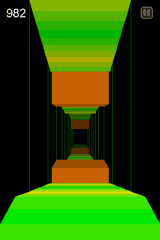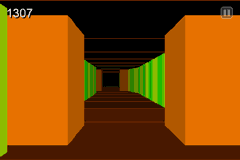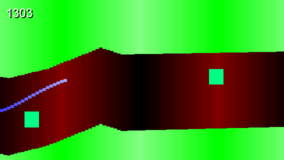 How to Play
This is a simple but addictive 3D action game.
Control a ship to avoid cave walls! Touch the screen to move up. Release to move down. (by default)
This app contains the following 3 DIFFERENT MODES:
3D mode: Control a ship by touching the screen to avoid walls of a 3D cave
Tilt mode: Tilt your device left and right to avoid walls of a 3D cave
2D mode: Same as the 3D mode but in 2D cave, like a classic SFCave
Each mode has the following 4 variations, so total 12 LEVELS!
Normal: The default level
Bars(Reverse): Obstacles like bars
Plain: No obstacles but narrow
Dynamic: Obstacles move dynamically
Download
Platform: iPhone, iPod touch and iPad
Price: $0.99
************
We ended support of this app in November 2014.
We can't provide updates of this app, even if this app does not works correctly, or even if the free version of this app is released with more features.
************
[ Launch 3D SFCave ] if you've already downloaded.
This app isn't available at some countries, sorry.
Notes
Select the level you want to play by pressing the button labeled "Level:" on the title menu, and you can see the instructions for each level. Press "Start Game" button to play the level.
Press Tools button on the Title menu and then tap Settings tab for settings.
SFCave is an abbreviation of Sun-Flat-CAVE!
Check the FAQ for more information.
Other Games

PapiJump
- simple but addictive jumping action game. Tilt the device so that Mr.Papi jumps well!

PapiWall
- Mr.Papi is rolling down a dangerous hill!